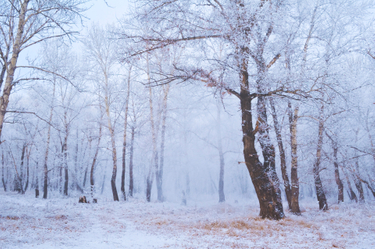 Happy NEW YEARS 2020
"In the New Year, never forget to thank to your past years because they enabled you to reach today! Without the stairs of the past, you cannot arrive at the future!" ― Mehmet Murat ildan
New Years 2020- fresh beginnings, a time of renewal, and once again we are reminded of the passing of time, the quiet realization that life is always in a constant motion. Let us celebrate 2020.
Astrologically Speaking, the WINTER SOLSTICE begins with with the Sun's annual transit in the earthy, Saturn-ruled sign of Capricorn. It's conjunction to transiting Jupiter,may reflect changes that could relate to our government, education system and financial betterment.
In addition, this month, on Jan 12, 2020, as stellium of planets in Capricorn, specifically Saturn's conjunction to Pluto will be phenomenal. This conjunction signifies the ending of one 20 year cycle, and the beginning of a new one. People who were born under cardinal signs, Aries, Libra and Cancer will certainly feel the effects of this transit, though for others, depending on your time of birth will indicate where it is aspected in you natal/birth chart.
FULL MOON?LUNAR ECLIPSE IN CANCER - Jan 10, 2020 the Tidal Waves" A Full Moon occurs when the Sun and Moon are in complete opposition to each other. For many of us we feel a sense of urgency, anxiety and restlessness. Emotions run high so during this transit it's always important to keep yourself in sync.More importantly not to overact. The emotional reverberations from the "big squeeze" surface in waves can intense and may cause moments of irrationality or lashing out. Feelings have concentrated potency, so be aware.
What comes up now is the emotional reality and impact of all this metamorphosis. Listen to your messages for what's needed now, to soothe frayed nerves, or fill up the well. Maybe for you, it's time for stronger boundaries in your relationships
NEW MOON @ AQUARIUS - CASCADING TIDES - This first new Moon of the year happens on January 24 in the independent free-spirited, rebellious sign of Aquarius. All New Moons signify beginning and renewal. This particular New Moon calls us to reach for our goals with innovation and hopefulness -- and to do so with your community or a worldly cause in mind. This Aquarian influence encourages sharing, helping, independence, positivity, and detachment. This is a good time to work with others, explore new experiences, and broaden your horizons.
This is also a great opportunity to distance yourself from any bad habits or situations that are preventing you from becoming your best self. Replace any weaknesses with something that makes you feel happy and proud and your energy will be infectious and inspiring.
SIGNS:
Aries:( March 21-April 20 ) - Presently, the planets in transit, are hovering over the zenith part of your chart, your area of career. It would be wise to slow down, be cautious and realize that this is a time for new methods, original ideas and a shift that is taking you in to a new direction. Specifically, it is all about basic reconstruction. Also, personal relationships may be a bit strained, though your delivery can make a huge difference. Sometimes it's all about listening, and paying closer attention.
Taurus April 21- May 21) - The planets in the heavens bring forth your creative side expanding on your individualism. Though as difficult as this may be, it's also about exploring the unknown, and making life a bit more profitable. In addition to all of this, this can be a most unique time for partnerships, as love can be stimulating as well as educational.
Gemini ( May 22-June 21)-Finances continue to play a key role in their importance this month as influences occupying your money house can be unpredictable with dualistic influences. So be aware. Also this is an excellent week to exercise your in-born creative abilities. Furthermore opportunities relating to work may be well under way with minor temporary setbacks.
Cancer ( June 22-July 23)- Deeply intuitive and sensitive, ruled by the Moon, your emotions this month may weigh heavily as influences occupying your area of partners, work or personal may be causing you to feel over anxious, or just overwhelmed. The desire to do all, to please can at times be counter productive, therefore pull back and just pace yourself. It's more important during this month to just work on compromise, meeting in the middle if need be.
Leo ( July 24-Aug 23)- Those of you born under the fire Sun ruled sign of Leo are born leaders. You're creative, dramatic, and generous to a fault. During this period, this month you may need to take better stock of your health, in fact for the year ahead, this can be your mantra, taking better care of yourself as most Leo's love to indulge. This is also a good year, to focus on your goals, career -wise to be specific. The changes you make will only benefit in the long run.
Virgo ( Aug 24-Sept 23)- Your earthly, methodical way of life not only benefits you but others seem to follow your lead, though they may not always get where you're going. Seeking out only the best in everyone is what you do best, though with a strong critical eye...paying attention to details, and feeling a deep sense of life is what you're all about. This is your year for perfecting your love connections, whether new or existing. Focusing on family, taking stock in your everyday life is essential as well. Stepping a bit out of the box, perhaps?
Libra ( Sept 24-Oct 23)- As with most Libra's it's always about love and partnerships, as your need for a strong connection is always your mantra. This year, it's more so about your home, family and securing yourself while as always trying to maintain a balance in everything you do. Avoiding conflict, keeping the peace, and being strong within your inner core. Getting yourself financially secure is also a motivator.
Scorpio ( Oct 24-Nov 22)- The passionate, intense sign of the zodiac, ruled by Mars, the planet of action, as well as Pluto the planet of transformation. Though more of an observer, as well as a thinker, as opposed to an open book communicator, you may find yourself more inclined to speak your own truth during this month as influences occupying your area of talk may trigger outward compulsions. This is the year to do something a bit different, maybe journal, vacation, step out of your financial world and experience.
Sagittarius ( Nov 23-DEC 21)- Fun, charismatic, Pollyanna, freedom-seeking, this last year was crazy, a total whirlwind, this year a bit more sedate with this month being a period in which you focus primarily on your money matters. Your tendency to be overly generous, way too giving, can stump you if you're not careful. Therefore, it is up to you to take the bull by the horns and become more responsible. Also, a good cycle for partnerships, work or personal, it's really an overall transit helping you to get back to basics.
Capricorn ( DEC 22-Jan 20)- Traditional, responsible, Saturian-ruled, your mantra is always about work, ambition and climbing the ladder of success. The last few years have been intense as you saw yourself more so inclined to take chances, while staying within your boundaries. This year, mainly this month, it all begins again, yet more so in your favor, more likely to open the doors that you have been waiting form. Personal connections seem to fall in to place, as you strive to become more in touch with feelings.
Aquarius ( Jan 21-Feb 19)- The innovative, Uranus ruled sign of the zodiac. This year, specifically this month, you may see yourself working from the inside out. A good period to climb out of your inner thoughts, allowing your inner sense of being to surface. Your desire for mental stimulation is keen, and your desire to let go of past issues, and negative patterns is evident. Also, this is a great month to bring new connections in, whether through love or friendship. This is your year to explore, and create. To actually tune in to your more intuitive side as well.
Pisces ( Feb 20- March 20)- Ruled by Neptune, the planet of illusion, you're all about insight, intuition and feeling. Deep emotions, and solitude at times can hold you back. Yet at this time, it's all about a year of progress and taking a step forward. This can be through group connections, former friendships meeting up, and existing relationships becoming for intense. Either way, it's all about you, and your desire to step away and take a better look at yourself.
*Janet Amid is a columnist & radio/media personality, that writes for Sylvania Advantage and can be heard on 105.5 FM Monday Mornings from 8:15 AM to 8:45 AM at 419-240-1055. She can reached at 419-882-5510 or by e-mail at JanetAmid@aol.com. Check out our web site at www.JanetAmid.com Twitter and Instagram
*We are located at 5600 Monroe Street, Building B, Suite 206, Sylvania, Ohio
"In a time of universal deceit – telling the truth is a revolutionary act". – George Orwell
Janet Amid is a columnist & radio/media personality, that writes for Sylvania Advantage and can be heard on 105.5 FM Monday Mornings from 8:15 AM to 8:45 AM at 419-240-1055. She can reached at 419-882-5510 or by e-mail at JanetAmid@aol.com.